Key tax issues to consider when selling property
17.09.2018
Converting from a sole proprietorship to a limited company – Need-to-knows + Checklist
18.09.2018
Key tax issues to consider when selling property
17.09.2018
Converting from a sole proprietorship to a limited company – Need-to-knows + Checklist
18.09.2018
Divorce, death or a simple change in plans – there are various reasons for selling a house. Under German law (Section 23 of the German Income Tax Act/Einkommenssteuergesetz), tax is payable on gains from private sales but it is not always completely impossible to avoid when selling a property. This article explains when tax is payable on a residential property sale and what you have to bear in mind.
What special tax rules apply when selling a residential property?
Before selling, it's crucial to find out the property's market value and get it valued if necessary. There is a special period, called the "speculative period", that determines whether speculation tax has to be paid. If ten years have passed between the house being purchased and sold, the profit is not taxable. There is a special rule that allows owners to sell their property during the speculative period but only if they have lived in the property themselves at least in the year of sale and the two years previous.
How high is the speculation tax on property?
Various factors determine whether a residential property can be sold tax-free. Apart from the increase in its value, your personal income tax rate plays an important role. The profit is calculated based on the difference between the purchase cost and sale price.
How is the speculation tax on property determined?
The purchase cost includes not only the actual purchase price but also any incidental costs (notary, estate agent, energy certificate, etc.). If the property has been rented out and you have declared depreciation on it, the depreciation will be offset against the amount of the purchase cost. Here's an example:
Proceeds from sale = 350,000 EUR
– Selling costs = 20,000 EUR
– Purchase cost = 250,000 EUR
Taxable capital gain = 80,000 EUR
Your personal tax rate = 40 %
Tax to be paid = 32,000 EUR
Is it possible to avoid speculation tax?
You can only avoid speculation tax by waiting until the end of the speculative period or using the property yourself for the year of sale and the two years prior to sale. By "using the property yourself", the law means that you and/or your family must live in the property. However, care is required here as this only includes children for whom you receive child benefit. Having said that, there are exceptions to be taken into account. For instance, if you separate from your partner and move out of the home you shared but allow your ex and your child to continue to live there, you will not be automatically exempt from tax if you sell before the end of the speculative period. According to the fiscal court of the federal state of Hesse, you would only be exempt if you had only allowed your ex to use a room free of charge and you could theoretically have continued to use the home too (Ref. 1 K 1654/14).
When does the "speculative period" begin?
The speculative period is determined by the date on which the contract of sale was notarised. If you had the property built yourself, the speculative period begins on the date on which you purchased the land. Consequently, if you have owned a plot of land for 15 years but only built a house on it last year, the speculative period would still start on the plot purchase date and you would not have to pay any tax if you sold.
What is the "three-property limit"?
If you own several properties and wish to sell them, you need to make sure you comply with what is known as the "three-property limit" ("3-Objekt-Grenze") as well as the speculative period. If you sell three or more properties in the space of five years, you will automatically be subject to the rules on commercial property trade (Section 15 of the German Income Tax Act). This also applies retroactively with the result that, for example, if you have already sold two residential properties tax-free, you may have to pay tax on those sales when you sell a third.
Which taxes are payable when selling a residential property?
That largely depends on whether you use the property yourself, whether it is partially let or whether it is part of your business' assets. In the latter case, tax is always payable on the capital gain. If the sale is considered to be a commercial property transaction, the seller is required to pay trade tax ("Gewerbesteuer"). Private sales of property are not subject to VAT. Tax may be payable on commercial property transactions but this is not necessarily the case and it is crucial to seek in-depth advice in this respect, regarding the option offered by Section 9(3) of the German VAT Act ("Umsatzsteuergesetz").
If the property is used for a purpose other than that originally intended, business owners must adjust their input tax (Section 15a of the VAT Act, "Adjustment of input tax deductions"). The adjustment period is ten years. This usually tends to apply to rented properties used for commercial purposes. Again, it is essential to seek advice on this from your tax adviser.
How can I save tax when selling a residential property?
If you are selling in your capacity as a private individual, make sure you adhere to the speculative period. It is always advisable to consult with your tax adviser before selling.
Incidentally, it does not make sense to omit the sale from your tax return in an effort to pay less tax since the notary always informs the tax office of such transactions.
I'd like to sell a residential property I inherited. How much tax will I have to pay?
The tax payable on inherited properties depends on the degree of relationship between yourself and the deceased and the value of the inherited property. The tax-free amounts are 500,000 euros max. for spouses, 400,000 max. for children and 200,000 max. for grandchildren. Amounts above these limits are subject to bracket I tax.
*Hinweis: Die Informationen in diesem Artikel sind nach bestem Wissen und Gewissen recherchiert, zusammengetragen und geschrieben. Sie ersetzen jedoch keine Rechts- oder Steuerberatung. Bitte stellen Sie für eine rechtlich bindende Beratung eine Anfrage. Wir übernehmen keine Haftung für die Richtigkeit, Vollständigkeit oder mögliche Änderung der Sachlage.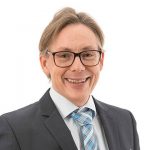 Autor
Dirk Wendl ist schon sein gesamtes Berufsleben im Bereich Steuern tätig. Nach einer Ausbildung als Steuerfachangestellter und einer Fortbildung zum Bilanzbuchhalter absolvierte er nach einer weiteren umfangreichen Ausbildung 2006 die Prüfung als Steuerfachwirt und Steuerberater. Seit 2015 ist er geschäftsführender Gesellschafter der Wendl & Köhler Steuerberatungsgesellschaft in Köln. Dirk Wendl hat sich seitdem vor allem als Spezialist für Internationales Steuerrecht, E-Commerce und als Digitalisierungsexperte einen deutschlandweit guten Ruf erarbeitet.