Tax advice for hotel and restaurant businesses
For many hotel and restau­rant own­ers, finan­cial account­ing is a huge chal­lenge and they tend to put it off in the face of reams of receipts, innu­mer­able num­bers and com­pli­cat­ed cal­cu­la­tions. Yet prop­er account­ing is a make-or-break fac­tor for any busi­ness.
For instance, do you know how much prof­it you made last year? Do you know exact­ly how much you make on bev­er­ages? And are you sure you're cal­cu­lat­ing the cost of your meals prop­er­ly?
As your advi­sor, we're hap­py to do the work for you and pro­vide you with swift, easy-to-under­stand answers to these and oth­er ques­tions. For a fair price, our com­pre­hen­sive account­ing sys­tem sup­plies a month­ly two-part analy­sis of your busi­ness' finan­cial per­for­mance.
Your business analysis — Part I
We sup­ply you with a clear­ly struc­tured report show­ing the actu­al turnover and rev­enue you have gen­er­at­ed. We split the goods and ser­vices into stan­dard cat­e­gories, such as bev­er­ages, meals, etc. and then check every month whether your cost­ing is right and how cost-effec­tive­ly your busi­ness is oper­at­ing. Using a vari­ance analy­sis, we com­pare your bud­get­ed and actu­al fig­ures to show you whether you are achiev­ing the turnover you should be. That's some­thing oth­er account­ing sys­tems don't offer!
Rapid responsiveness
Whilst many restau­rant busi­ness­es don't receive the data on their busi­ness results until the end of the year, we are con­stant­ly in con­tact with our clients, keep­ing them informed of their finan­cial sit­u­a­tion on a month­ly basis. That means, if things do go wrong, you can respond straight away to get your busi­ness back on track.
No time loss
There's no need to put off all that paper­work any more! The forms we've put togeth­er com­ply with the tax office rules and help you nav­i­gate the labyrinth of day-to-day account­ing quick­ly and eas­i­ly.
Cost control
For­get about account­ing based on "rough fig­ures". Our busi­ness analy­sis pro­vides a detailed break­down of your fixed and vari­able costs and their devel­op­ment, giv­ing you a pre­cise pic­ture of your cost sit­u­a­tion so that you can take action ear­ly.
Help with decisions
Our advis­ers will be hap­py to guide you when it comes to mak­ing busi­ness deci­sions such as "Should I lease or take out a loan?", "How much should I pay my staff?" or "Have I got the right man­age­r­i­al account­ing strat­e­gy in place?"
Your business analysis — Part II
But it's not just your estab­lish­ment that we take a close look at — know­ing your com­peti­tors is at least as impor­tant.
You need to know what mar­ket you're oper­at­ing in, who your com­peti­tors are and how your busi­ness com­pares.
We analyse your busi­ness envi­ron­ment and help you find out more about your mar­ket. You get a report show­ing clear­ly how your estab­lish­ment mea­sures up against oth­er estab­lish­ments of the same size, giv­ing you a swift and sim­ple tool to see where you're doing well and where you still need to do bet­ter.
We can advise you on:
Busi­ness start-ups
Pur­chas­es
Succession/selling
Spe­cial depre­ci­a­tion
IT con­sult­ing
Busi­ness plan­ning
Man­age­r­i­al account­ing
Legal advice:
Legal struc­ture
Restruc­tur­ing for tax pur­pos­es
Legal restric­tions relat­ed to your pro­fes­sion
Con­struc­tion and com­pa­ny law
Debt recov­ery
Audits in accor­dance with Germany's "MaBV" reg­u­la­tions (reg­u­la­tions for estate agents and prop­er­ty devel­op­ers) and spe­cial audits
Financial advice
Invest­ments
Financ­ing
Rat­ings
Prof­itabil­i­ty cal­cu­la­tions
Bequests and gifts:
Plan­ning
Impacts on tax payable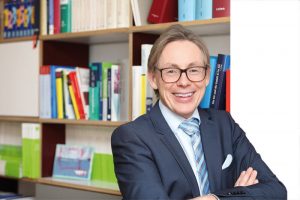 Inter­est­ed?
If you'd like to find out more about me and my team, why not call my office now (+49 2203 10167–0) or email me at d.wendl@wendl-koehler.de.