Your Cologne-based tax adviser
It's your right to pay as little tax as possible!
Did you know that hav­ing to pay tax­es also means hav­ing the right to pay as lit­tle tax as pos­si­ble?
Imag­ine hav­ing a tax advis­er who's been a real part­ner to hun­dreds of clients for more than 25 years. Who takes a proac­tive approach to find ways and strate­gies that allow you to keep more mon­ey in your own pock­et.
A tax advis­er who speaks your lan­guage, under­stands you and lis­tens. Who con­tacts you at the begin­ning of the year with ideas on how your busi­ness can cut its tax bill even fur­ther.
A tax con­sul­tan­cy that uses state-of-the-art, dig­i­tal sys­tems to relieve you of all that pesky paper­work. That is always there for you and gives you com­plete cost con­trol.
Our tax advice firm helps prop­er­ty own­ers, e‑commerce firms, hotel and restau­rant busi­ness­es, free­lancers, auto­mo­tive deal­ers and start-ups get the best tax deal for their busi­ness.
Steuer­ber­atungs­ge­sellschaft Wendl & Köh­ler has two offices in Cologne: one in the city cen­tre and one in the dis­trict of Porz. This set-up means most of our clients in the Cologne area can get to us quick­ly, which in turn means they save time. Hav­ing said that, our activ­i­ties are not restrict­ed to the Cologne region: we have numer­ous clients through­out Ger­many and abroad who val­ue our firm's exper­tise in inter­na­tion­al account­ing.
What makes us unique
One of the best tax advice firms in Cologne
Proactive tax advice
We take a proac­tive approach, point­ing out ways for your busi­ness to save even more tax.
Digital document capture
You enjoy the ben­e­fits of com­plete­ly dig­i­tal doc­u­ment cap­ture.
You can even use your smart­phone to enter and save doc­u­ments quick­ly and sim­ply.

Complete cost control
With our trans­par­ent cost struc­ture, you stay in con­trol of the costs. You only ever pay the fee we agreed.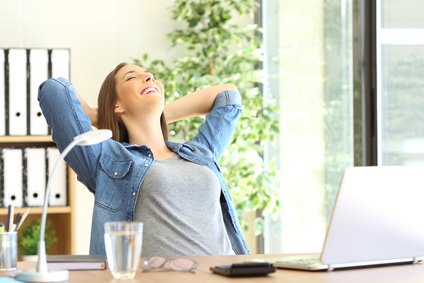 Start-ups
Save tax, keep doc­u­ments in good order and man­age costs. Right from the start.
Unrivalled tax advice
The benefits for you as our client
Personal contact
We care about your per­son­al tax chal­lenges and we make sure there's a mem­ber of our team espe­cial­ly assigned to you, who you can always con­tact for help.
Transparency
There are no hid­den extras in our invoice – you get an easy-to-under­stand break­down of all of the work we have done for you.
Fast availability
Our team is avail­able to deal with your query imme­di­ate­ly on any work day. Our clients can con­tact us at any time dur­ing office hours and there is also an imme­di­ate call­back ser­vice.
IFRS experts
Over the years, we have accu­mu­lat­ed con­sid­er­able exper­tise in inter­na­tion­al finan­cial report­ing stan­dards. Many of our clients val­ue and make use of our expe­ri­ence in this area.
That´s how you can reduce your tax bill
Let us check whether you're getting the best tax deal possible
2
Arrange an appointment
Then make a no-oblig­a­tion appoint­ment
3
Get to know us
And then come around for a chat