Selling a residential property: what are the tax rules and how can I save money?
17.09.2018
Selling a residential property: what are the tax rules and how can I save money?
17.09.2018
Apartment blocks, flats and commercial buildings have long been popular with investors – even before property prices started to rise.  But potential investors should always remember that selling property often has an impact on their tax burden. Only if you are clued up on the legal requirements concerning the speculative period, owner occupation, inheritance and gifts can you avoid having to pay taxes unnecessarily and enjoy tax-free capital gains.
Filling the knowledge and confidence gap
The adage that there has hardly ever been a time when real estate wasn't a good way of making money still holds true today and numerous investors continue to put their money into property. However, the tax office also has a role to play in property transactions and tries to get as big a piece of the pie as possible. That's when you hear the terms "speculation tax" ("Spekulationssteuer") and "final flat withholding tax" ("Abgeltungssteuer") – a red rag to many a residential property owner. On top of that, lots of people who have inherited property and want to sell often feel a little anxious about it.
We've put together some FAQs regarding sales of residential property as an initial point of reference for people with no specialist tax knowledge. We've kept things as short as possible whilst still making sure you find out everything you need to know about tax on property sales.
What are speculative transactions and how can I avoid them?
People who buy a home to live in themselves until old age are basically not affected by the concepts of speculative gain, losses and depreciation.  But it's a different story if you buy a residential property or plot of land with the aim of using it purely as an investment to be sold for a profit after a certain period. Then, the issue of taxation becomes very important. Section 23(1) of the German Income Tax Act ("Einkommenssteuergesetz" or "EStG" for short) states that a private sale of property is always taxable if there are less than ten years between purchase and sale. As a result, you can only avoid speculation tax by keeping the property for at least ten years before you sell it.
What is "speculation tax"?
Speculation tax is not actually a tax in its own right. Instead, all income from the sale of a property must be taken into account and stated in one's tax return. It is calculated as the profit on the purchase price plus any depreciation declared to the tax office. Estate agents' and notaries' fees plus any other incidental costs in connection with the sale can be deducted from the profit. The amount thus calculated is then added to your personal income from other categories (e.g. income from employment or part-time work) and taxed according to your tax rate.
Tax or no tax: let's look at an example
Quick to realise that he would lose a lot of money in the long term due to the low interest-rate policy pursued by the European Central Bank, Andrew Smith bought a small apartment block in the summer of 2011. The contract of sale was signed before a notary public on 14 September of the same year. If Smith wants to avoid paying speculation tax on the profit from selling the property, he will have to retain ownership of the property until at least 13 September 2021. If he sells after that date, the profit (the capital gain) made will be tax-free. If, however, he were to sell in August 2021 (or earlier), the gain would be subject to tax. This "speculation period" always starts on the date of the notarised purchase contract, not the date on which the transaction was entered in the land register.
What are the rules concerning speculation tax on gifted and inherited properties?
If you have inherited a property or received it as gift, the rule is generally the same as with purely speculative purchases. In other words, you are always liable for tax if the period between the purchase and sale of the property is less than ten years. However, speculative periods that are already ongoing are taken into account. Specifically, in the case of an inherited property, this means that the period between the original purchase of the property by the deceased and the transfer of ownership to you as the heir is taken into account. So, if the deceased already owned the property seven years prior to their death, you can generally sell it tax-free after three further years have elapsed.
How much tax is payable on the sale of an owner-occupied property and when is the capital gain tax-free?
In accordance with the provisions of Section 23 of the Income Tax Act (mentioned above), no tax is payable on the revenue when selling a residential property if the seller has used it exclusively for their own residential purposes in the year of sale and the two years previous. In this case, the law does not consider the capital gain to be speculative. This type of property sale does not have any effect in terms of tax – unlike a "real" speculative transaction that requires a 10-year freeze on any sale. Neither the capital gain, nor the costs of disposal have to be stated in the tax return.
Incidentally, costs incurred as a result of the property sale are tax-deductible! So, if you have had to pay out (for an estate agent or notary public, for instance) in order to sell a private property, declaring that expenditure can reduce your tax burden.
Get advice from an expert!
If you have further questions about how to handle tax on property sales, any special factors in your specific case and any ways of avoiding unnecessary tax, you should seek professional advice. A personal tax adviser can give you guidance on these issues. An expert tax adviser can provide you with more information than an estate agent as the latter's expertise is primarily in the areas of selling, valuation and energy certificates. Tax advisers can explain, for instance, how income from rent and leasing will affect your health insurance premium or what tax is payable on speculative gains. Steuerberatungsgesellschaft Wendl & Köhler would be happy to advise you on any of these matters. We're specialists in tax optimisation of property transactions.
*Hinweis: Die Informationen in diesem Artikel sind nach bestem Wissen und Gewissen recherchiert, zusammengetragen und geschrieben. Sie ersetzen jedoch keine Rechts- oder Steuerberatung. Bitte stellen Sie für eine rechtlich bindende Beratung eine Anfrage. Wir übernehmen keine Haftung für die Richtigkeit, Vollständigkeit oder mögliche Änderung der Sachlage.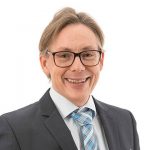 Autor
Dirk Wendl ist schon sein gesamtes Berufsleben im Bereich Steuern tätig. Nach einer Ausbildung als Steuerfachangestellter und einer Fortbildung zum Bilanzbuchhalter absolvierte er nach einer weiteren umfangreichen Ausbildung 2006 die Prüfung als Steuerfachwirt und Steuerberater. Seit 2015 ist er geschäftsführender Gesellschafter der Wendl & Köhler Steuerberatungsgesellschaft in Köln. Dirk Wendl hat sich seitdem vor allem als Spezialist für Internationales Steuerrecht, E-Commerce und als Digitalisierungsexperte einen deutschlandweit guten Ruf erarbeitet.